Welcome to the Starbucks Reserve™ Roastery Milano
Every cup we've ever served has led us to Milano
Our love affair with coffee knows no bounds. For years we dreamed of a unique place where we could capture all the passion, all the ambition, all the magic in one extraordinary space. To harness the past, present and future of Starbucks and bring it to you. We created the Starbucks Reserve™ Roastery Milano as a truly immersive experience here, obsessing over every aspect from the coffee to the roasters; no detail was too small. This is a place we had to create. The Siren called. We listened.
We dedicate this Starbucks Reserve™ Roastery to Milano. And, of course, we dedicate it to coffee.
INTRODUCING OLEATO™
Experience the alchemy of Starbucks Reserve™ coffee infused with Partanna® extra virgin olive oil at the Milano Roastery. Velvety smooth. Deliciously lush. A coffee ritual like no other. Now available at the Starbucks Reserve™ Roastery Milano.
Starbucks Reserve™ Roastery Milano 5th Anniversary
On the occasion of the 5th Anniversary of the arrival of Starbucks in Italy, the Starbucks Reserve™ Roastery Milano ran a programme of free events to mark this special milestone. From the 7th September to the 1st October, coffee workshops, music concerts, mixology nights and much more brought to life the magical atmophere of the Milano Roastery. Relive the emotions of the Anniversary in our photo gallery.
Visit us
Visit us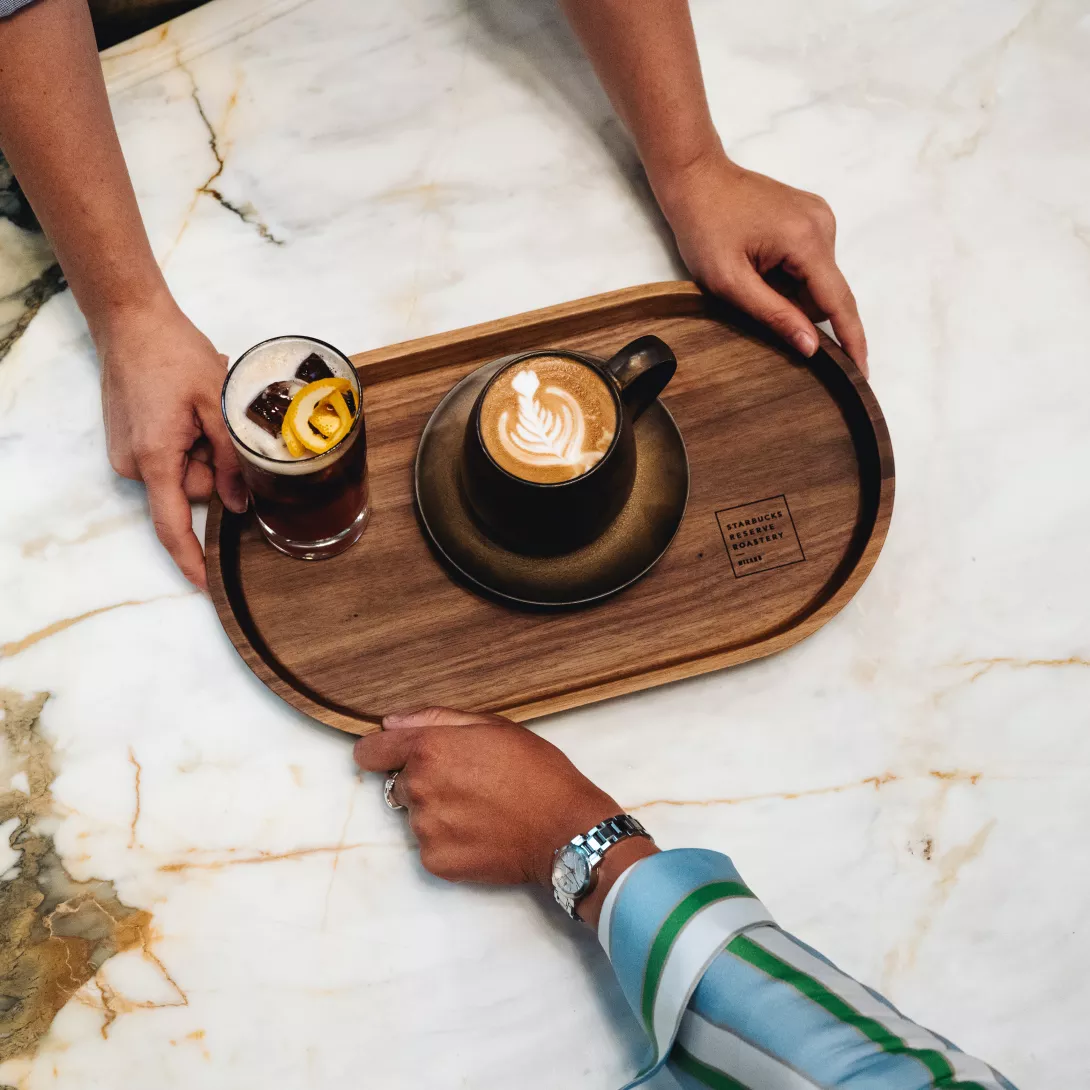 Visit us
| | |
| --- | --- |
| Sunday | 7:30 AM to 10:00 PM |
| Monday | 7:30 AM to 10:00 PM |
| Tuesday | 7:30 AM to 10:00 PM |
| Wednesday | 7:30 AM to 10:00 PM |
| Thursday | 7:30 AM to 10:00 PM |
| Friday | 7:30 AM to 10:00 PM |
| Saturday | 7:30 AM to 10:00 PM |